Content writing
Good writing skills are needed to put your ideas into context, summarising the essence and making its core meaning stand out with ease. I support clients with creating written content.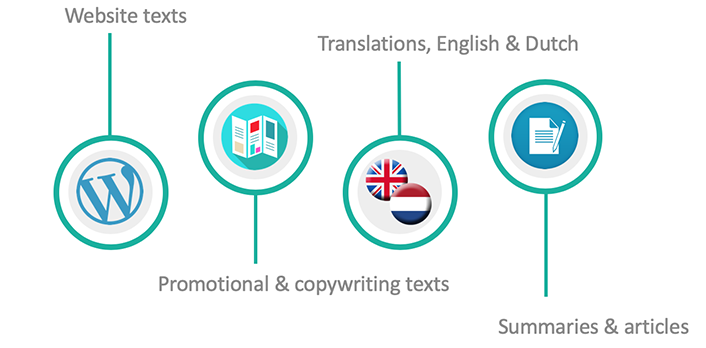 As a service, I provide the following types of written content, tailored to your needs and summarising your visions on a concise and well understandable manner, both in English and Dutch:
Website texts
Promotional & copywriting texts
Summaries & vision texts
Translations of texts, from Dutch to English and vice versa
I help Startups & SME's, cultural & creative organisations, freelancers & private individuals with this support.