EU funding scans & strategies
I provide support for funding strategies and scans for various EU programmes: e.g. Creative Europe, Interreg, Urban Innovative Actions & Horizon 2020.
I offer my services for a variety of sectors & themes from a commercial and public policy perspective: from culture & creativity to technological & social innovation, climate change mitigation and support for SMEs.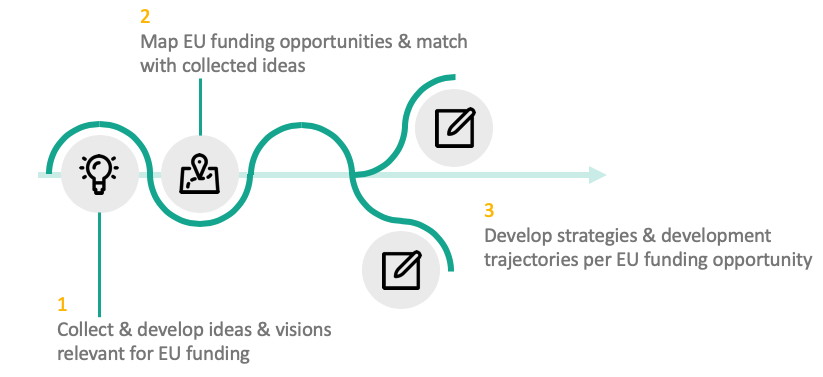 EU Funding scans
I help clients to develop an insight in EU funding possibilities relevant for their ideas. The work involves:
The collection of potential project ideas & organisational visions that can be relevant from a EU perspective
The mapping of relevant EU funding opportunities & match with project ideas
EU funding strategies & analysis
I help clients to develop strategies to get project ideas to a point of maturity to apply for EU funding. The work involves:
Writing strategic plans & roadmaps from your project idea (point A) to the point of application (point B)
I assist also clients already running EU funded projects in:
developing thematic reports and evaluations on the implementation of activities
quantitative and qualitative analysis and summarisation of project results & learnings
I provide these services via:
EU funding scan documentations
consultation meetings
in-house trainings on EU funding programmes