EU project development & grant writing
I provide support for the development of EU projects and grant application writing under a variety of EU programmes: e.g. Creative Europe, Interreg, Urban Innovative Actions & Horizon 2020. I offer my services for a variety of sectors & themes from a commercial and public policy perspective: from culture & creativity to technological & social innovation, climate change mitigation and support for SMEs.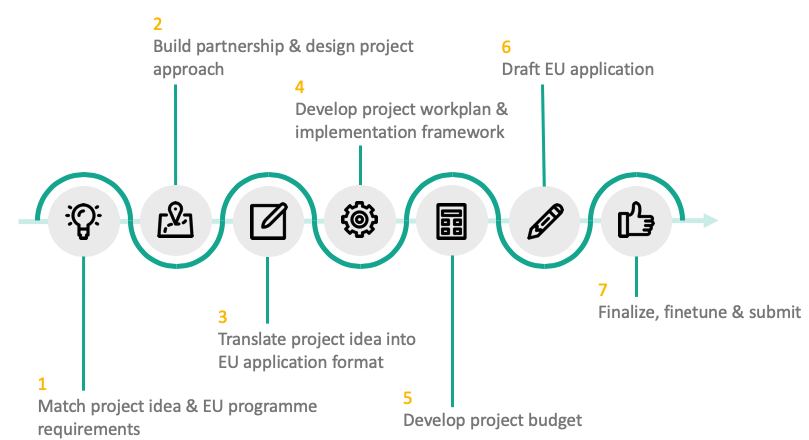 Develop & match project ideas for EU funding
I help clients to develop & match project ideas for EU funding. I provide support to:
match and formulate project ideas following EU programme requirements;
develop application strategies, including partnership building activities;
develop work flow processes, from project initiation to submission.
EU grant application writing
I help clients by writing EU project plans and finalising Grant submissions. I provide support to:
translate project ideas into the formats provided by EU programmes;
develop project methodologies, work plans & frameworks;
develop budgets;
provide assistance in partnership building, coordination and administrative tasks.